Who says learning can't be fun? DCM trips are a blast!
The Delaware Children's Museum offers all the content you find in the classroom, but in the form of a learning playground. From giant building blocks, to our giant stratosphere climber, the DCM offers plenty of ways for your group to explore the power of play.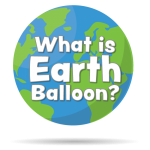 Focused Field Trips are available for those wishing to tailor their class' content to a specific topic, or Self Guided Field Trips where kids and adults are free to dig further into any activity that interests them. Additional programming is available throughout the week, to make your experience that much better. The DCM provides the ultimate compliment to traditional classroom learning.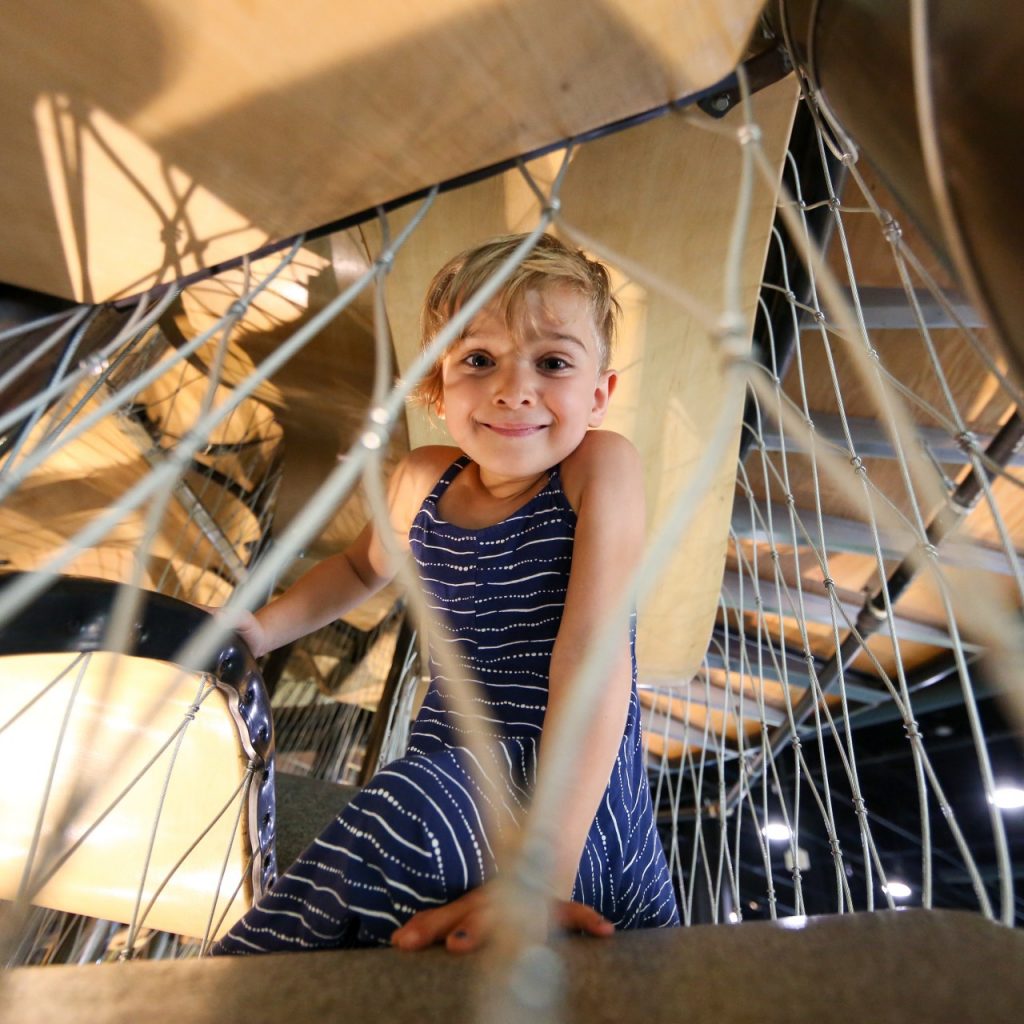 "Taking Shape"
(Structures Exhibition)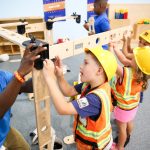 Through hands-on investigations, open-ended inquiry, and geometric challenges, students work together to explore their world in two and three dimensions.  As noted by the NCTM (National Council of Teachers of Mathematics), children interpret the physical world with geometric ideas like shape, orientation, and spatial relations. This focused field trip program re-forms the often-abstract study of geometry into concrete experiences that lay the foundation for children's understanding of spatial relationships.
"Healthy Bodies, Healthy Minds"
(Power of Me Exhibition)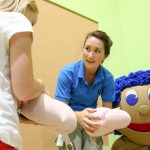 The body is an amazing machine with many parts working together to keep it running. Our ambassador for health, Stuffee the 7-foot doll, was generously donated to the DCM by Nemours to teach students about their body systems, proper nutrition, and physical fitness. Students take an entertaining look inside Stuffee's body as removable pillow organs trace the digestive, circulatory, and respiratory systems. A 20-minute Stuffee lesson takes place in one of our lab classrooms and is followed by hands-on activities in our Power of Me exhibition where students will enjoy an interactive exploration of the winning combinations that will help keep both their bodies and minds healthy.
"Water Wise"
(ECOnnect Exhibition)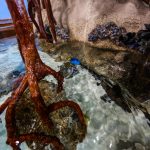 Utilize the power of the water cycle and discover the wonders of Earth's most vital resource through water play. At our interactive stream table, children use their problem-solving skills to explore: the natural properties of water movement, tools used to manipulate water, the cycle of water's journey to our glass, and actions they can take in order to conserve. Prepare to get wet, as your class learns about the many uses of water through teamwork and individual exploration!
"Art about the Book"
Available for our Youngest Visitors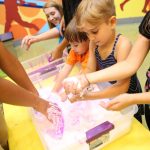 Discover yourself and learn about others when you share in art activities based on celebrated children's literature. With a new book featured every two months that ties to content within our exhibitions, the DCM links literacy with art-making.  First, we read our chosen children's book aloud, then we lead your class in a creative activity that highlights the themes of our tale.  This 30- to 45-minute preschool program takes place in one of our classrooms and includes up to an hour of free exploration in our exhibition galleries.