"Lift Every Voice" Juneteenth Mural
Jarett Posi (Pa-Zee) Harris, short for positive, is a teacher at the Delaware Institute for the Arts in Education and an artist with a focus on positive lifestyle and better mental health. He is known for his thought-provoking works and installations highlighting history and how we should look at it to push humanity forward in a better and more positive way. The 18′ x 10′ canvas created for the museum and community includes the Juneteenth title, as well as the impact statement, "Lift Every Voice." Members of the museum and the community will be able to contribute to the mural by filling it with their handprints, using red, black and green paints. On display through the Summer.
To see more of Posi's art, visit http://www.posixart.com/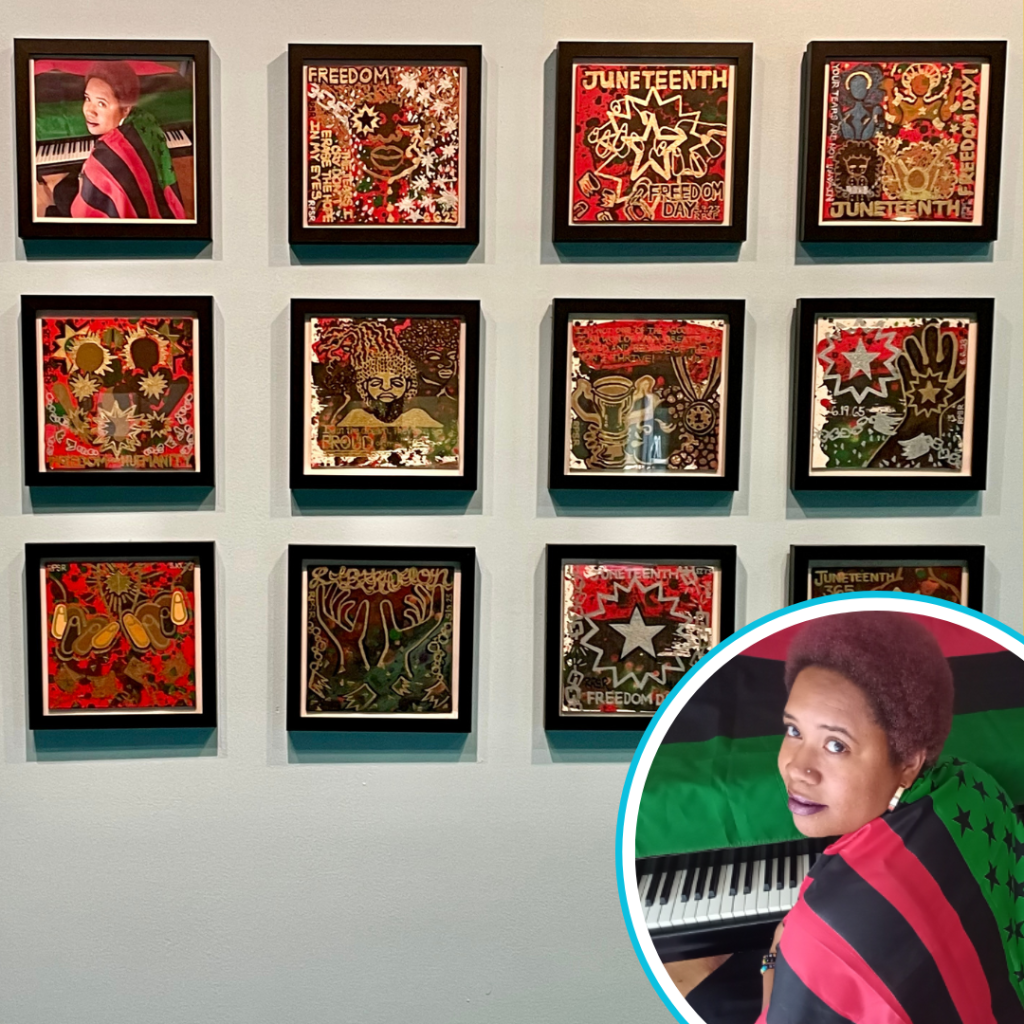 Juneteenth Canvas Series
Rising Phoenix is a local Wilmington artist and Cab Calloway School of the Arts graduate who prides herself in the medium of drawing, painting, marker and cut paper art that depicts communities that are underrepresented. Her pieces represent resilience, endurance and the gift given to those who have the privilege of freedom fought for by the previous generations. Additionally, she is an ARTivist (artist activist) and a Gallery Host at the museum, who teaches through tutoring lessons, poetry, writing, dance performances, film projects and more. Phoenix has created a series of 8′ x 8′ framed canvas pieces for the museum. On display through the Summer.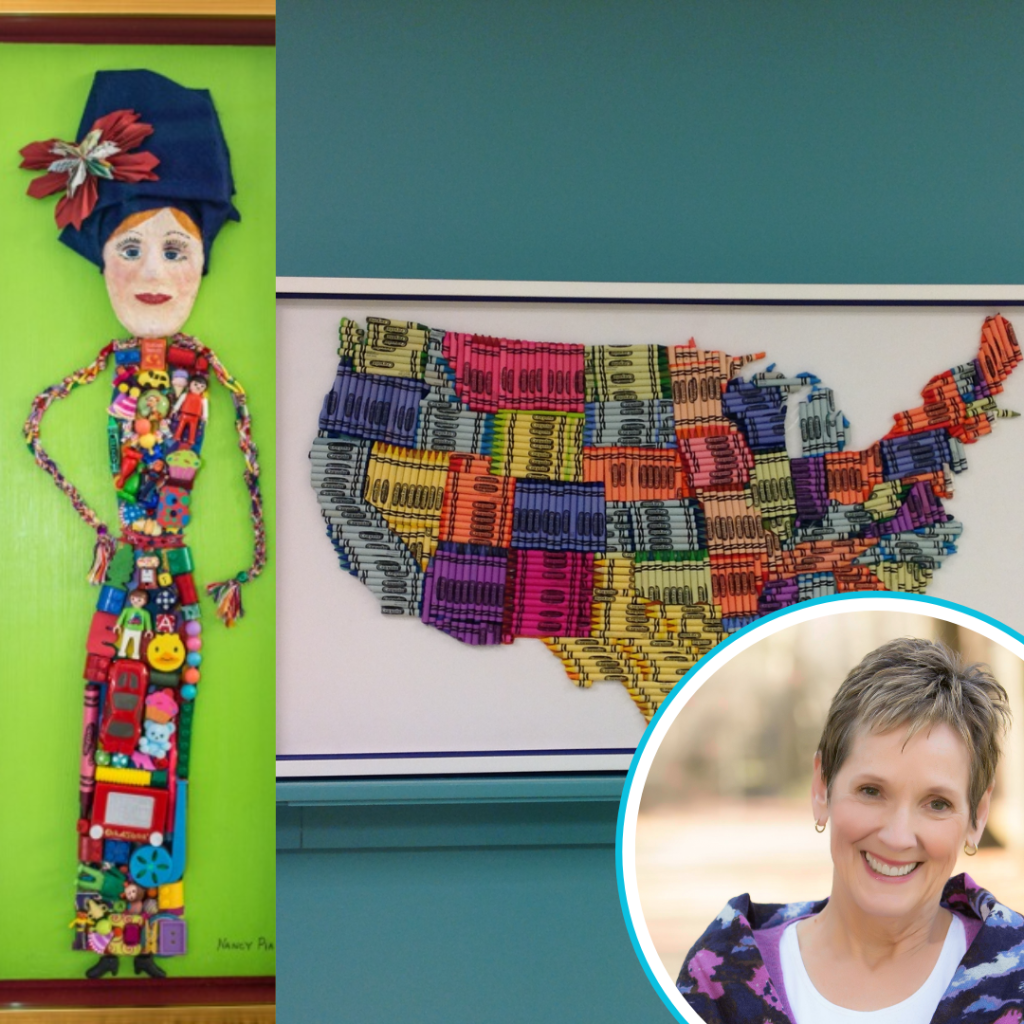 Upcycled Found Object Art
Nancy Pia is an author, educator, and visual artist who works with a wide variety of media. Her recent focus is on playful collage and assemblage which inspired children to use their imaginations to transform ordinary found materials into unpredictable and fun works of art.
Her art has been exhibited in museums, galleries, schools and other institutions, and are included in both private and corporate collections.
Nancy is a lifelong student with an ever-evolving openness to all things creative. She is the mother of four children, has four grandchildren, and lives in Chadds Ford, Pennsylvania with her husband, Michael.